Daniel Libeskind creates stack of glass volumes for downtown tower in Lithuania
Daniel Libeskind's new design 'Downtown Tower' for Vilnius, Lithuania is composed of stack of glass volumes, arranged irregularly at site. Called the Downtown Tower-k18B, new proposal, the new design is a harmonious progression of glass volumes that consists of a 18-storey tower, set atop a 6-storey podium that are connected by a luminous glass-covered galeria.
The building's ground floor hosts public facilities including a restaurant, bar and retail as well as hotel and office lobbies. The geometry creates a unique expression enriching the city skyline and improving its multi-dimensionality. The bold, sculptural design of this multi-faceted glass tower reflects the light, sky and surroundings with a play of transparent and opaque surfaces.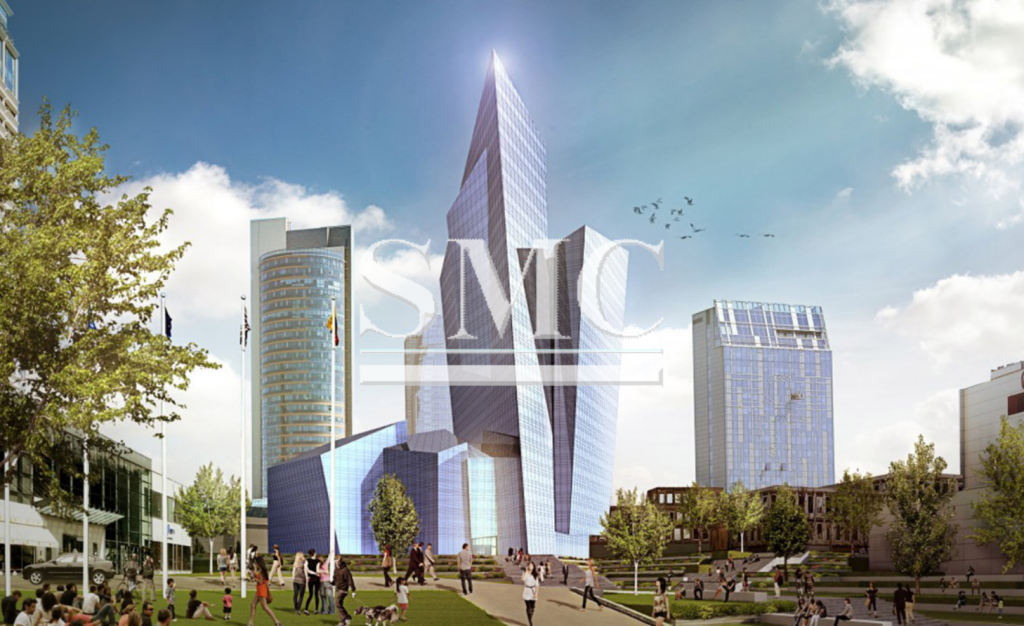 The 20,000 sq. meter building complex is strategically located steps from the nexus of the White Bridge, Neris River and the Old Town, in the heart of Vilnius's business district on Konstitucijos Avenue 18B. The building will consist of office space, an upper scale hotel, dining, and public amenities.