Design and Engineering
We try to make choosing Shanghai Metal an obvious decision. Steel buildings from SMC Steel Structures are a flexible alternative to more rigid constructions and will be tailored to fit the needs of your particular business.
In addition, all parts will be ready-made which makes it possible to erect your structure swiftly. Time is always an important factor to consider for any business. The shorter we can make the process for you, the more efficient and beneficial it will be for your company.
Shanghai Metal has the ability to build a variety of projects in environments both domestic and abroad. Below are several architectural and design companies that offer their support.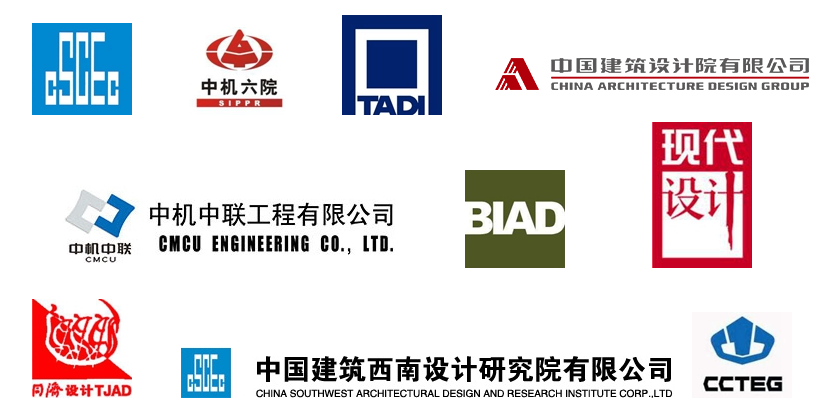 Your employees are naturally your most valued asset. With a high-quality building from SMC Steel Structures, you can provide your work force with a working environment that is safe and aesthetically appealing. Our steel constructions can be easily insulated to protect employees as well as sensitive raw materials, machinery, and computers. When using steel constructions from SMC, it will also be easy and inexpensive to add protective storage space to your newly manufactured building, where you can stock up on raw materials and safely store the finished products. We also offer steel buildings that are suitable for any shipping and distribution needs.
At SMC, we only use the highest-quality steel and well balanced designs. The notable strength of our steel makes it possible to utilize innovative designs that are ideal for any business solution. Every business has its own set of highly specific requirements that must be fulfilled in order to create the most efficient manufacturing process possible. Some companies require ample work space and wide open areas, appreciating our column free designs. Others need buildings manufactured that have been specially designed to accommodate heavy equipments, as well as the machinery that is being used by the business.
Our manufacturing buildings require little maintenance. They are fire-proof and resistant to termites, carpenter bees, mold, mildew, and other pests. This also makes it easier for your business to negotiate a lower insurance premium for a steel structure. This means that your products will be safely stored and that your business can be running non-stop without the need for potentially expensive maintenance work.