Panasonic's Evolta Neo Reaches Cliff Top
Evolta Neo is a small robot powered by two AA dry cell batteries that has succeeded in climbing to the top of a sheer cliff in Lysefjord, Norway, for no less than 1000 meters in 11.5 hours on July 8. The humanoid bot ascended along a tight rope and reached the top on its second attempt, as the first time it was hindered by rain and wind.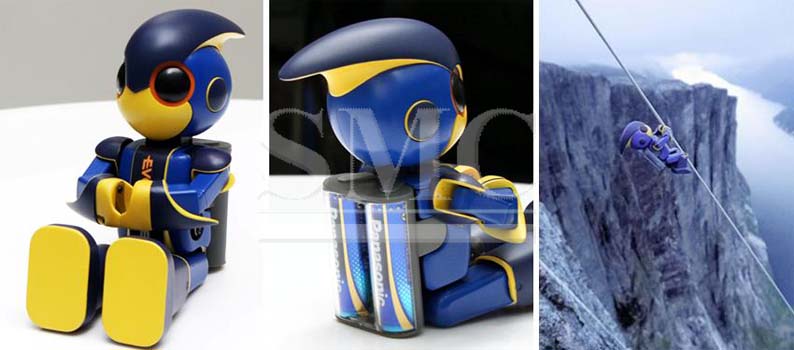 The first battery trial in a series of experiments that started in 2008 was set in the Grand Canyon in the United States, where the robot climbed a 530-meter sheer cliff.
Evolta Neo has a height of 17 centimeters, a total weight of 169g with batteries and 120g without batteries and it is made of plastic and titanium. The robot was designed and developed by Tomotaka Takahashi, 5-time winner of the Robo Cup, who has also been taking part in EVOLTA Robot Challenge since 2008.