Green infrastructure will play a vital role in raising the standard of living across Asia, an international advisor for the Asian Infrastructure Investment Bank (AIIB) told Xinhua on Friday.
Steve Howard, who is also the secretary general of the Global Foundation, a Sydney-based non-profit civic body dedicated to research, recently returned from a roundtable meeting in Malaysia this week.
The talks focused on how the AIIB can progress a number of strategic economic and social issues throughout Southeast Asia with an emphasis on the Belt and Road Initiative.
"I think that Southeast Asia is a very important region of the world," Howard said.
"There's a population of 600 million people and many are still lifting their way out of poverty, and the AIIB can actually play an important role in funding and co-funding projects there to help raise the standard of living."
Although the bank has only been in operation for less than two years, the institution, which currently has 80 members, has committed more than 3 billion U.S. dollars in loans to 21 projects.
"In Southeast Asia what we are looking for is renewable energy, wind, solar, biomass and other forms that can replace a lot of coal burning, polluting and environmentally defective energy sources," Howard said.

In other regions like the subcontinent, there is also a dire need for positive, progressive infrastructure.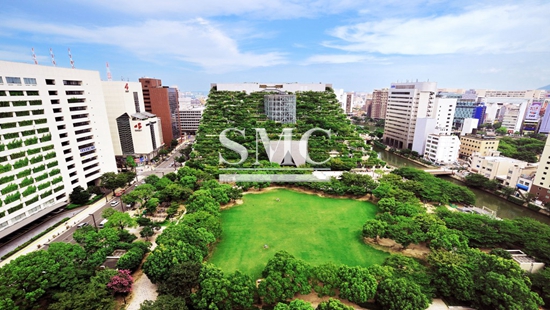 "In Pakistan for example, many people are living without electricity and half the population, 100 million people, still don't have access to electricity of any sort," Howard said.
"And across India, 62 percent of the population do not have proper sewerage connections."
But with the right expertise and the ability to create projects that have a long lasting viable impact, the AIIB believes they can help "transform Asia."
However it takes a long time to establish a new international institution and there are many challenge still to come.
In order for the AIIB to approve funding for a new infrastructure project, the bank has to be able to engage with a proponent, usually a government department of a private firm.
If it can be established that their proposal is viable and can produce a rate of return, even if it is lower than a commercial rate, the project can move forward.
However in many cases such as renewable energy infrastructure, the projects are not developed enough for funding.
That is why Howard believes Australia should play a larger role in facilitating up and coming development ideas in Asia.
"Australia can bring a lot of expertise to the table. We have good experience on our own infrastructure development and on how to bring the private and public sectors together," he said.
"And because the AIIB only has 140 staff, we rely on people in the private sector saying we can help prepare projects that need to be funded."