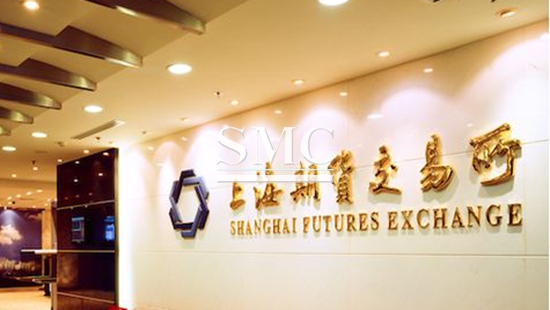 Metals are not all factories and buildings. A whole financial market behind them has developed in the past centuries all over the world. Shanghai Futures Exchange (SHFE) is a clear example and one of the most important commodity trading centres in Asia and worldwide.
SHFE was founded in 1998 as part of a 'restructuring program' of the Chinese futures industry, re-established in the 90s after a 60-year interruption. The current exchange centre was a merger of the original Shanghai Metal Exchange, Shanghai Cereals and Oil Exchange and Shanghai Commodity Exchange.
Departments within SHEF still represent the initial divisions with the addition of other new departments, such as the Shanghai International Energy Exchange (INE) and the Shanghai Futures Information Technology. So far, SHEF focuses on metal, energy and chemical-related industrial products and the corresponding derivatives.
At present, there are 14 futures contracts available for trading on SHFE, including copper, aluminium, zinc, lead, nickel, tin, gold, silver, steel rebar, steel wire rod, hot rolled coil, fuel oil, bitumen and natural rubber。
SHFE's ultimate goal is to serve the real economy and it acts accordingly to the uniform regulation of China Securities Regulatory Commission (CSRC). The Exchange performs the frontline regulatory duties and serves both the real economy and Chinese national strategies.
It is a responsibility of SHFE to promote the opening-up and continued progress of the capital market. In fact, the Exchange plans to be the first Chinese exchange centre to open up to non-Chinese participants. That would mean a substantive gain of power as an international pivotal trading centre.
INE recently reported that"some market investors have asked the exchange to follow practices from other international exchanges and introduce the market making scheme". SHFE promptly said "We are seriously considering the request and demands from investors and are currently studying and seeking advice from investors for a plan". This shows a significant commitment of the Exchange towards global markets.
Futures Industry Association ranked the SHFE ninth among the world's derivatives exchange in 2017. Though the volume of contracts issued in the said year was down 18.8% from the previous year, the total volume was still a remarkable 1.36 billion contracts.
To this day, Shanghai Futures Exchange includes 219 members -183 of which brokerage firms- and it host more than 250 distant terminals. These facts made of SHFE a premier metals exchange in Asia, indeed competing with the London Metal Exchange.
At Shanghai Metal Corporation, we are passionate about our field of production. We follow carefully any change in our market to ensure that we supply our customers with high-quality products at a convenient price. For more information about our company, please click here.
Shanghai Metal Corporation is a trusted aluminum alloy, aluminum foil price, stainless steel price and stainless steel manufacturer, kinds of stainless steel in china.