Tree Houses Are Not Just for Kids
Today's trend is to behave as much eco-friendly as you can. Recycle everything what is recyclable, produce less waste, save energy, build your houses in a sustainable way - live in harmony with nature.
These tree houses supported by metal piles are a great example of low-energy solutions, compost system and low water use taps and showers.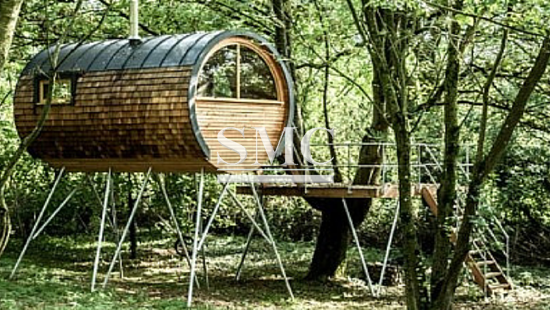 Tree house with metal piles
Bower House Construction uses computer technology for "printing off" the site all of the tree house's components. This technology reduces construction waste and does not disrupt the surrounding natural eco-system.
Metal piles are screwed into the ground with a hydraulic power pack so that it causes a minimal impact around sensitive zones and it can be completely removed whenever there is a need.
Every house is insulated with sheep's wool or recycled cellulose providing a comfortable temperature inside the house. There are compost toilets, low water flow taps and showers. Recycled and recyclable materials are used throughout the interior so you feel like surrounded by nature. Maybe these houses are not for everyone but it definitely looks cool and tries to use eco-friendly systems to protect the environment.
Shanghai Metal Corporation provides high-quality metals, steel and copper used in architecture or for other applications. For more information visit our main website or send us inquiry. English speaking staff will help you to find the most suitable product for you.