Waterman, based in Mobile, Alabama, has the right to operate 37 ships and 16 ports, but was hit hard by the dock workers' strike. McLean took over and reorganized it. The concept of land and sea transport quickly earned the federal government a $63 million government loan guarantee for the purchase of seven new ro-ro ships, each capable of carrying 288 trailers, with a handling cost reduction of more than 75%. But the money didn't cost at all, because McLean had a new idea. He realized that the way to carry the trailer on the ship still needs improvement, and the trailer wheel will waste a lot of valuable ship space. If the trailer car is separated from the truck chassis, only 1/3 of the space can be hoisted when loading the ship, and the car can be stacked in multiple layers. After the vessel arrives at the port, the crane is lifted by a crane, placed on an empty truck chassis, fixed and transported to the destination, so that the transportation cost will be greatly reduced. Later, McLean estimated the cost of this idea for a brewery.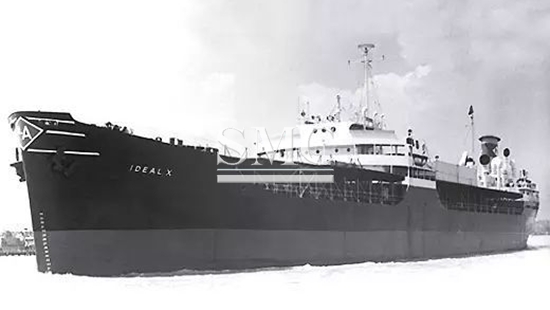 Analysts assessed that the cost of bulk beer shipping, including trucking to ports, unloading trucks, stacking them into transit sheds, moving out of transit sheds, wrapping them into hoisting nets, lifting them onto ships and stacking them into cargo holds, would cost It costs $4 per ton, and it costs the same amount to ship to Hong Kong. If the container solution is adopted, the beer is put into the container at the brewery and directly hoisted to the dock. The cost per ton is only 25 cents. Therefore, even if the cost of the container is included, container shipping is 94% cheaper than bulk shipping. But the biggest problem with this plan is that McLean can't buy equipment. Only small steel containers can be purchased in the market. The trailers need to be modified, the freighters need to be modified, and special lifting machinery must be developed. To this end, he found Keith Tantlinger, chief engineer of Brown Industries in Spokane, Washington. The company has been manufacturing trailer heads for trucks since 1932. Tentlinger designed a 30-foot aluminum container in 1949, which may be the first modern shipping container. It can be stacked on the barge two times or on the truck chassis. But Brown only received orders for 200 containers.
Shanghai Metal Corporation is a trusted aluminum alloy, aluminum foil price, stainless steel price and stainless steel manufacturer, kinds of stainless steel in china.
For our full list of products that we offer check out our website here. Be sure to join the conversation in our LinkedIn group, Facebook, and Twitter. Try also our WeChat by scanning the QR code below.
Annette X.//SMC Editor