Features of GI Corrugated Roof Sheet:
Our corrugated roofing sheets have a "woven" textured surface, and are ideal for many commercial and residential roofing or wall panels' projects.
1) Light weight, high impact strength and simple to use
2) Deep corrugations provide bold aesthetic shadow effects
3) Strength of design allows longer spanning or greater allowable loads
4) Various corrugation profiles, including standard, mini, tile effect, box profile, etc.
5) Offer Custom-manufactured service to satisfy your special needs
6) Offer roof materials in galvanized steel, prepainted galvanized steel, also available in galvalume steel and prepainted galvalume steel
7) Offer roof accessories to help you install roof or wall panel, such as roof fasteners, roof panel machine and roof cutting tool
Standard size:
Our corrugated roofing sheets are available in a wide range of sizes. The width is from 750mm to 914mm. We can cut the length size as your requests. Our GI roofing sheet are coated by 60g/m2 to 275g/m2 zinc coating that provide a strong chemical and corrosion resistance.

RECOMMENDED ACCESSORY:
Our roof accessories include roof fasteners, roof machine and cutting tool, which can help tight and shape roof panel. We provide a wide range of sizes for your choices. If you are interested in our products, please contact us for further specification and information of those products. We will try our best to offer the professional advice and best service for you.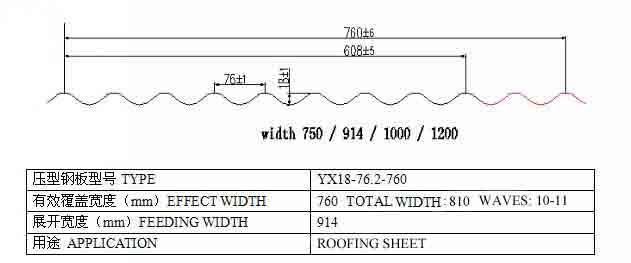 Specifications of GI Corrugated Roof Sheet:
1) Steel Grade: yield strength ≥300MPa, Galv. Z275
2) Steel section: 70mm, 90mm, 140mm
3) Standard: meet CE and Australian standards, AS4600/4100, IBC; IRC
4) Certification: ISO9001: 2008, CE;
5) Load information:
Wind load: 0.3-0.8kN/m2
Snow load: 0-2.0kN/m2
Seismic: up to 9 degree
6) Material: Light gauge steel, H section Steel
7) Finishing Available: Roof, Exterior wall, Windows, Doors, Flooring, Kitchen cabinets, Bathroom Cabinets, etc.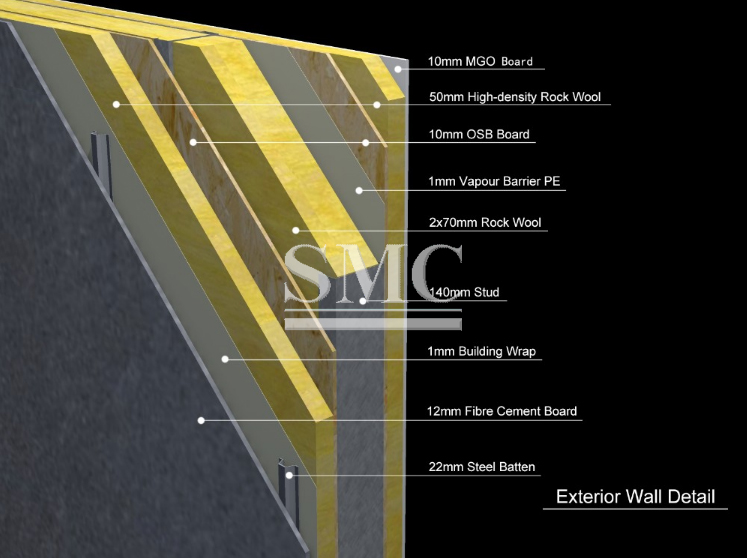 We have been in global market for a rather long time.
We are familiar with International building regulations.
Through all these 17 years' experience, we are getting more familiar with regulations like Europe, US, Africa, Asia, etc.
Please let us know your project details, we could help to quote, to design, to supervise the building up process, provide technical support, etc.
By choosing different finishing materials, we can make it very modern. If you prefer classic looking, then change the design, and choose different materials to make it vintage.