Hot Dip Galvanized Steel has been utilized to make steel silo. Although corrosion is a natural phenomenon,
and can never be completely eliminated, utilizing adequate corrosion protection systems in harsh environment
can drastically reduce the cost. Hot dip galvanized steel after fabrication is a cost-effective, maintenance-free
corrosion protection system the lasts for decade even in harshest environments which can be used as steel silo.
Specifications of Hot Dip Galvanized Steel Sheet (GI Sheet):
1) Capacity: about 15,000 tons per month for the steel sheet and coil product
2) Grade: SGCC, DX51D, Q195, all according to the customer's request
3) Standard: JIS G3302 1998, ASTM A653M/A924M 2004, all according to the customer's request
4) Thickness: 0.13mm - 4.0mm, all available
5) Width: 600mm - 1250mm , all available
6) Standard Size: 3'x6', 4'x4', 4'x5', 4'x6', 4'x8', 5'x10', etc.
7) Elongation: Min. 7%
8) Zinc coating weight: 60g/m2 - 600g/m2 (z180, z200, z275, z275, z300)
9) Tensile strength: 28.1kgf/mm2 - 49.2kgf/mm2
10) Edge: mill edge, cut edge
11) Types of Galvanized Sheet Metal: (all of our patterns are custom-manufactured)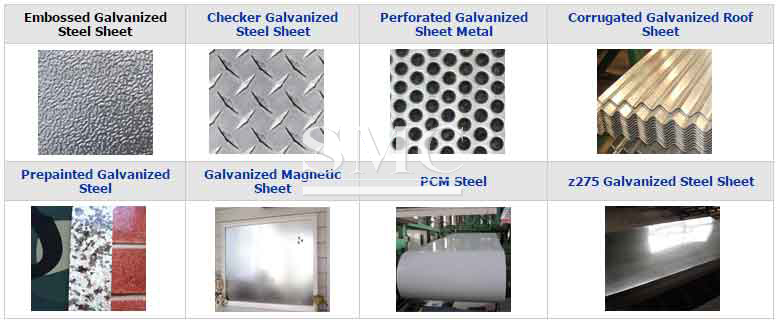 12) Surface Treatment:

13) Spangle:

Different Types of Hot Dip Galvanized Steel Sheet (GI Sheet):
We are able to make galvanized sheet to further processing, such as embossed sheet metal, checker steel sheet, perforated steel metal, corrugated roof sheet, and prepainted galvanized steel sheet. We provide various patterns for those different types. Please check the metal sheet types's table below. All of our metal sheet types are custom-manufactured.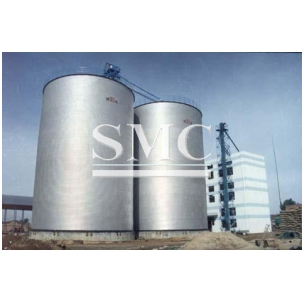 The GALVANIZED STEEL SHEET PRODUCTS forming process consists of three basic steps: surface preparation, galvanizing and inspection.
Surface preparation consists of three steps: degreasing, acid pickling and fluxing.
Galvanizing is completely immersed in a bath of molten zinc.
A variety of simple physical and laboratory tests may be performed to determine thickness, uniformity, adherence, and appearance.