As the leading metal products manufacturer and supplier, our monthly capacity of CGI
(corrugated galvanized iron sheet) is 15,000 tons. We export metal roofing sheets to India,
Vietnam, Laos, Cambodia, United States, Canada, etc. Our raw materials for roofing are
Galvanized Steel, Prepainted Galvanized Steel, Galvalume Steel (Aluzinc Steel), Prepainted
Galvalume Steel, and Aluminum Sheet. Our standard sizes are available in various sizes.
Except these roof patterns and sizes we provide above, we also accept customization.
We can cut the size and shape the roof pattern as you want. Moreover, we also have roof
accessories to help you install the roof or wall panel, such as roof fasteners and roof panel
machine.
CGI Sheet Types: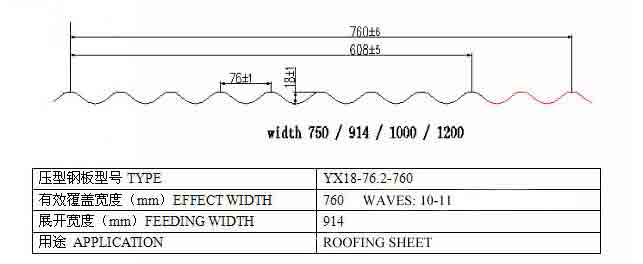 Mechanical Panels are a high performance metal roofing choice, well suited for commercial,
architectural and residential applications. The seaming process for Mechanical Panels allows
for multiple levels of wind resistance and makes the panels perfect for installation on low
slope roofs. We have a variety of accessories available for all our metal roofing products.
Click on the icon below to learn more about the accessories designated for this panel type.

Finishes: Classic Sil-Poly & Premium Kynar
Metals: Galvanized, Galvalume, Copper and Aluminum
Gauges: 26ga and 24ga

Profiles: