Shanghai Metal Corporation produces Phosphorized Steel Wire with advanced processing
facilities to make sure its long-lasting life for optical fiber cable. We supply Phosphorized
Steel Wire for Optical Fiber Cable of all kinds of sizes and standards according to your requests.
A mattress is a large pad for supporting the reclining body, used as a bed or as part of a bed.
Mattresses may consist of a quilted or similarly fastened case, usually of heavy cloth,
that contains hair, straw, cotton, foam rubber, etc. or a framework of metal springs.
Mattresses may also be filled with air or water.

Specifications of Steel Wire:
1) Standard: DIN 17223, GB4357-2009, DIN EN 10270, etc.
2) Grade: 45#, 60#, 65#, 70#, 72A, 72B, 82B, 65Mn, etc.
3) Diameter: 0.15mm - 6.5mm
4) Coil weight: According to the customers' requirements
5) Applications: springs, steel wire ropes, umbrella, brush and many other usage
6) Package: coiling packing, spools packing, or according customer's requirement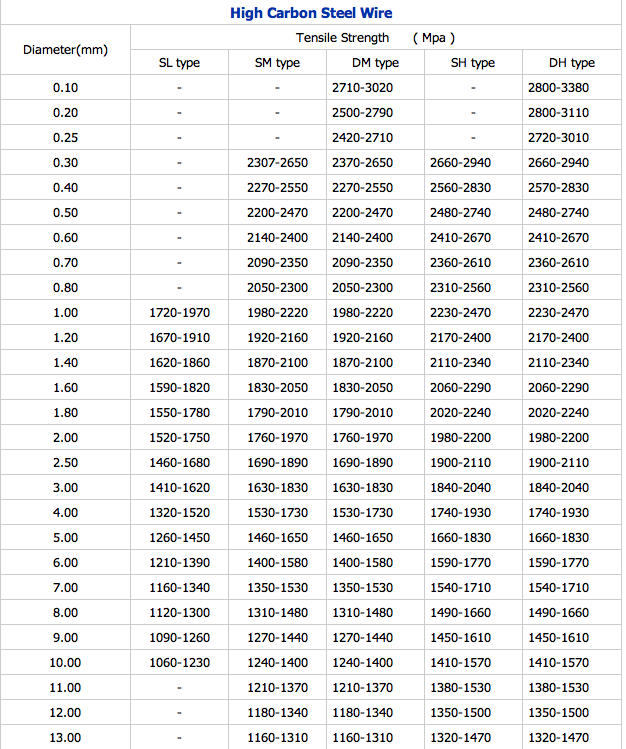 Features of Steel Wire:
1) High strength increasing bearing capacity
2) Good wearing quality
3) Quick heat radiation
4) Pretty elasticity
With these features, steel wire is widely in optical fibre cable, springs, steel wire ropes,
brushes, mattress (bed &sofa), rib (umbrella), spring steel wire
and many general engineering applications.