Electronic Aluminum Foil, also known as electronic aluminum foil, is generally produced from high-purity aluminum, which is divided into three types: medium-high voltage anode foil. Low voltage electrolytic capacitor anode foil (hard state) by DC or AC corrosion treatment, chemical treatment after being as low-voltage aluminum electrolytic capacitor foil use.
Technical information of Electronic Aluminum Foil:
Temper:H18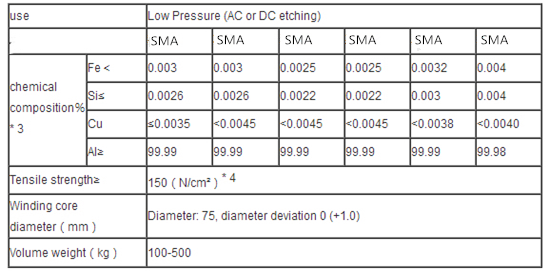 Temper:O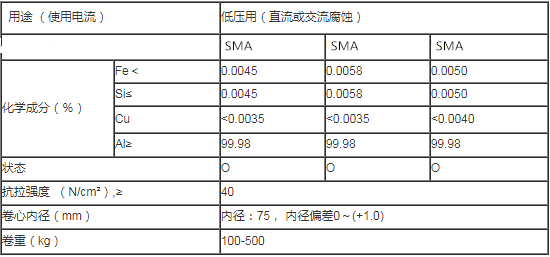 Processing method of Electronic Aluminum Foil:
1. Production stage: melting casting - soaking - hot rolling - pre-annealing - cold rolling - intermediate annealing - cold rolling - thin rolling - slitting - performance testing - packaging
2. Corrosion energization stage: firstly increase the surface area of the cathode and anode aluminum foil by etching (Etching) of the raw material aluminum foil to form a corrosion foil; then, in the aspect of the anode aluminum foil, in the form of through formation, An oxide film (AL2O3) is formed on the surface as a dielectric material to form a foil.
Structure information of Electronic Aluminum Foil: