Applications of Aluminum Alloy Wheel:
1) Motorcycle wheel
2) Trailer wheel
3) Electric bicycle wheel
4) Car wheel (brand: Audi, VW, Merc, BMW, Benz, etc.)
People's pursuit of the beautiful and stylish appearance of automobiles has created the aesthetics and fashion of aluminum wheels. Among them, large-scale, high-strength, light-weight, soft spokes, beautiful and beautiful coatings are the main appearance and structural design of aluminum wheels. Development trends and directions to pursue.
1. Multi-piece aluminum wheel
2. Single-piece racing aluminum wheels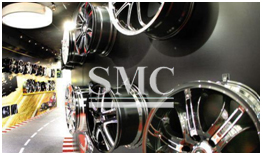 3. Single-piece automotive aluminum wheels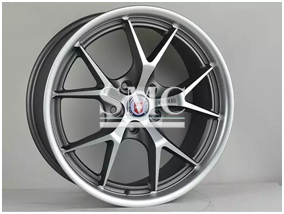 4. Built-in air aluminum wheels
5. Color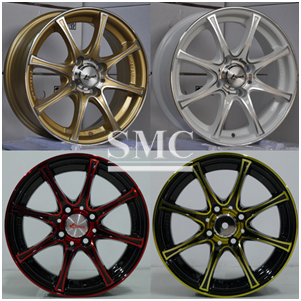 Maintenance method
1. When the temperature of the wheel hub is high, it should be allowed to cool naturally and then cleaned. Do not wash it with cold water. Otherwise, it will damage the aluminum alloy wheel and even deform the brake disc to affect the braking effect. In addition, when the aluminum alloy wheel is cleaned with a detergent at a high temperature, the surface of the wheel hub will react chemically, lose its luster, and affect the appearance.
2. When the hub is stained with hard-to-remove asphalt, if a general cleaner does not help, you can try to remove it with a brush, but do not use hard brushes, especially iron brushes, to avoid damaging the hub surface. Here, we introduce to the private car owners a recipe for removing asphalt, that is, using medicated "active oil" for rubbing can achieve unexpected results.
3. If the area where the vehicle is located is wet or near the seashore, the wheels should be cleaned frequently to avoid salt corrosion on the aluminum surface.
4. After cleaning if necessary, the wheel can be waxed and maintained for permanent gloss.