Chemical Composition and Oxygen Content:
(Chemical Composition %, the content of microelement is less than or equal to)
Cu+Ag

Resistivity of Copper Bus Bar (Shaped Copper Bus Bar):

The surface hardness of Trapezoidal bus bar shall be HB80—105, less than 206MPa, and elongation shall not below 35%.
Size Scope: T ≤ 24, H ≤ 150, H / t ≤ 50
Size Tolerance (Unit: mm) of Copper Bus Bar / Earth Copper Strip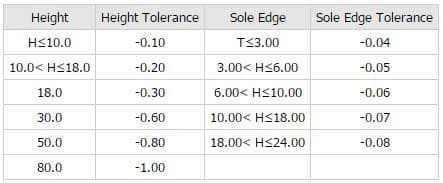 Including angel of trapezoidal bus bar shall be produced according to the sample. The spacing between the two sides shall be same with the sample and below or equal to the size of feeler gauge in the form.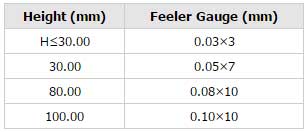 Shape Tolerance When the length of trapezoidal bus bar is less than 500m, its facies medialis tortuosity shall not exceed 2.5mm; while, when the length is less than 1m, its straightness shall be as follows:
a) When a>2" and H>50mm, straightness≤ 2mm
b) When a≤2" and H≥50mm, straightness≤3mm
Manufacturing of Copper Bus Bar / Earth Copper Strip