Shanghai Metal Corporation is a leading Copper Tape manufacturer and supplier.
Copper tape is a kind of metal component. The product specifications are 0.1~3×50~250mm copper tape products of various states. It is mainly used for the production of electrical components, lamp caps, battery caps, buttons, seals and connectors. It is mainly used for conducting electricity, heat conduction and corrosion resistance equipment. Such as electrical components, switches, gaskets, gaskets, electric vacuum devices, radiators, conductive base materials and automotive water tanks, heat sinks, cylinders and other components.
If you want to know more about our copper products or Copper Tape price please feel free to contact us, we will reply you within 24 hours.
Specifications of Copper Tape:
1) Grade: C1100, C1020, C1220
2) Chemical Composition: C1100: Cu >99.90%; C1020:
Cu >99.96%; C1220: Cu >99.90%; P 0.015-0.04%
3) Oxygen content: C1100: O < 500ppm; C1020: O < 50ppm
4) Temper: O, 1/4H, 1/2H, H
O: HV<70; 1/4H:HV 65-85; 1/2H:HV 80-100; H:HV >100
5) Electric Conductivity at 20℃: C1100/C1020 >97%; C1220 >80%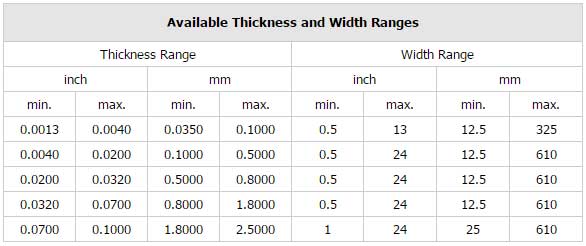 Features of copper tape:
1) Good electricity
2) Heat conduction
3) Being extruded and processed well
4) Good corrosion-resistance
5) Climate-hardiness
6) Good elongation
7) Being joined well by welding