Shanghai Metal Corporation is one of the largest manufacturer and suppliers of metal products in China.we are specializes in various cutting wheels ,grinding wheels and flap discs which are widely applied in shipping ,aeronautics,motors and construction industries.
According to the abrasive used, it can be divided into ordinary abrasive (corundum and silicon carbide) grinding wheel and natural abrasive super-hard abrasive and (diamond and cubic wheel boron nitride, etc.) grinding wheel
Shanghai Metal Corporation is a professional manufacturer and supplier of Cutting wheel with high quality and reasonable price. If you want to know more about Cutting wheel products or Cutting wheel price please feel free to contact us, we will reply you within 24 hours
Description of Cutting wheel:
The cutting wheels are made of strictly selected raw particles that it is high efficient for cutting metal and non-metal materials.

Catalogue of Cutting Wheel: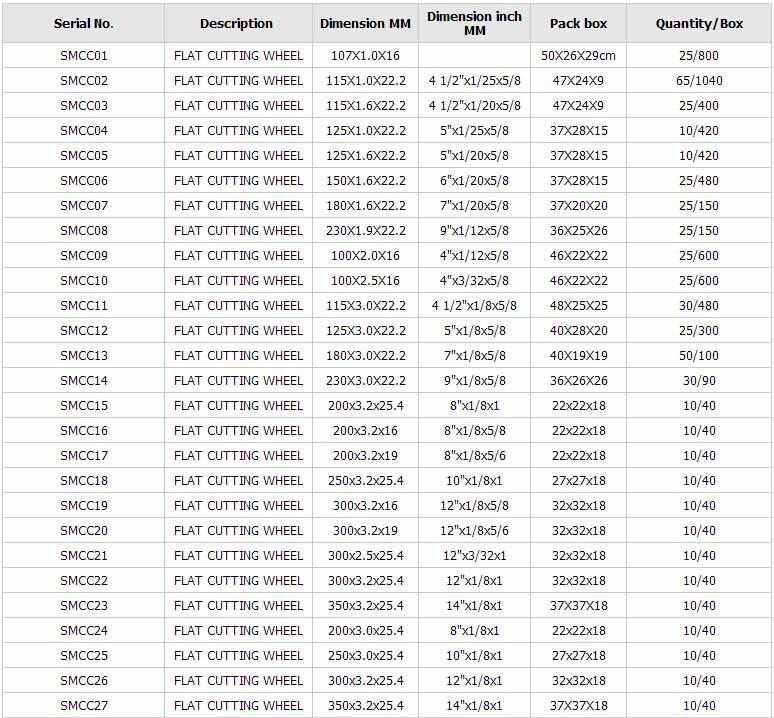 Catalogue of Cutting Wheel: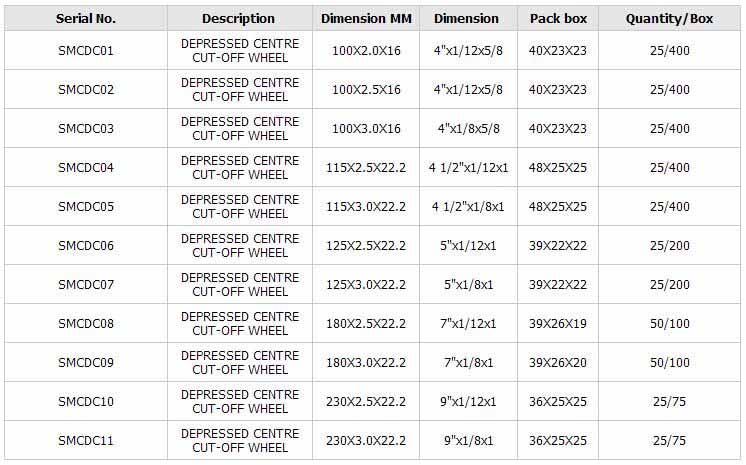 Description of flap wheels:
The flap wheels are high efficient polishing tools for rust removal,varnish removal and rag removal of metal and non-metal material.

Catalogue of flap wheel:

Description of grinding wheels:
The grinding wheels are high efficient polishing tools for rust removal,varnish removal and rag removal of metal and non-metal material.

Catalogue of grinding wheel: