Razor wire features for its shape steel angle, ideal choice for yard fencing to protect your factory, house, garden or farmyard safety. SMC provides the razor wire with surface galvanized or pvc coated, even stainless steel wire can be applied to razor wire.
Specification of Razor Wire:
1. Materials: Galvanized steel sheet and wire or stainless steel sheet and wire.
2. Thickness: 0.5mm-0.6mm.
3. Diameter: 2.5mm.
4. Length: 12mm-21mm.
5. Width: 13mm-21mm.
6. Barb spacing: 26mm-100mm.
7. Outside diameter: 450mm-960mm.
8. Number of loops: 33mm-102mm.
9. Standard length per coil: 8m-16m.
10. Razor barbed types: Single coil and cross type.
11.Uses: Be used as security window and fence, cross type razor barbed wire; be set up on top of solid walls. There are many ways to use razor barbed wire. It can be widely used in industry, agriculture and especially in military security.
12. Packing terms: Compression packing, woven bag packing.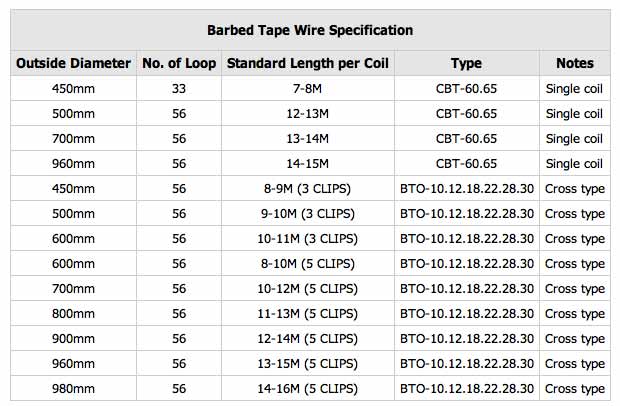 Types of Razor Wire: