Shanghai Metal Corporation is a leader in Prepainted aluminum coil manufacturing with various worldwide applications.
For its lightweight, beautiful appearance, as well as good anti-correction, prepainted aluminum Sheet and Coil are vastly used
in construction for decoration, transportation, household appliance, elastic cap stock, etc.
Specifications of Prepainted Aluminum Coil:
1) Main Alloy: 1000, 3000, 5000, 6000, 8000 Series
2) Thickness: 0.02mm - 3.0mm
3) Width: 2600mm max.
4) Basic Colour: Metallic, Solid, RAL or by customer requirements.

Durability Fluorocarbon Coating:
1) PVDF PVDF Fluoro-Olefine Vinyl Ether Copolymer
2) FEVE High Gloss FEVE Polyvinylidene Fluoride
A. Nano Oil-proof
B. Chameleon
C. Self-luminous
D. Pearly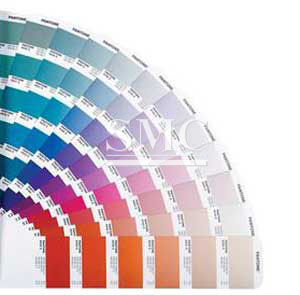 Polyester /PE Coating:
1) High Weather-durability /HDPE
2) Nano Oil-proof
3) Anti-scratch
4) Shining Pearl
5) Wrinkle
6) Wiping resistance
7) Anti-Static
8) Self-luminous
9) Chameleon
10) Antibacterial
11) Pearly
12) Normal