Shanghai Metal Corporation is a leading Synthetic resin roof tile manufacturer and supplier.
Synthetic resin tile is a new type of building material developed by the use of high-tech chemical technology. It has many excellent characteristics such as light weight, high strength, waterproof and moisture-proof, anti-corrosion and flame retardant, sound insulation and heat insulation. It is generally suitable for flat slopes in development zones. High-end villas, awnings, awnings, antique buildings, etc. for farmers' markets, shopping malls, residential communities, and new rural construction.
Shanghai Metal Corporation is a professional manufacture and supplier of Corrugated Aluminum Sheet, Aluminum Roofing Sheet, Corrugated Roof Sheet Making Machine, with high quality and reasonable price. If you want to know more about our wire product or other material price, please feel free to contact us, we will reply you within 24 hours.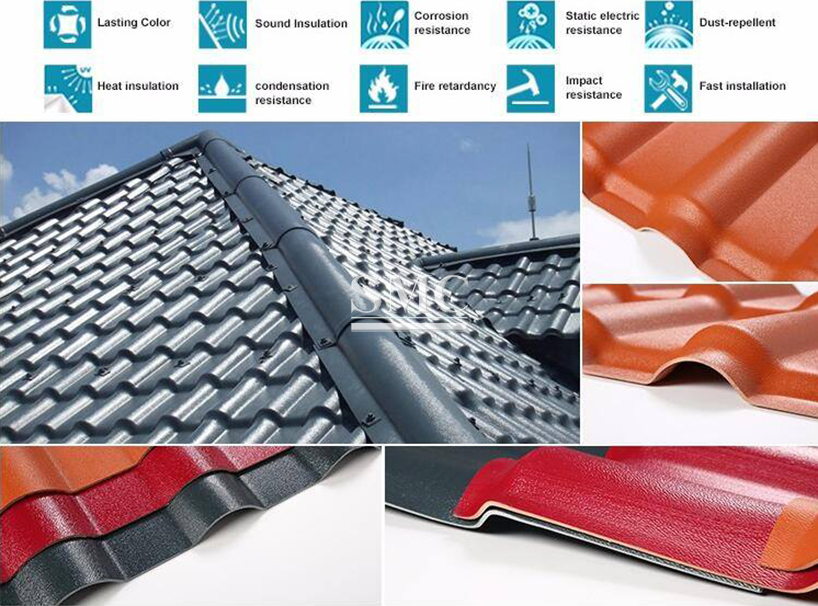 1.Flat to slope in the development zone

2.Farmers' markets, shopping malls, residential communities

3.New rural construction residential high-end villas

4.Awning, awning

5.Antique building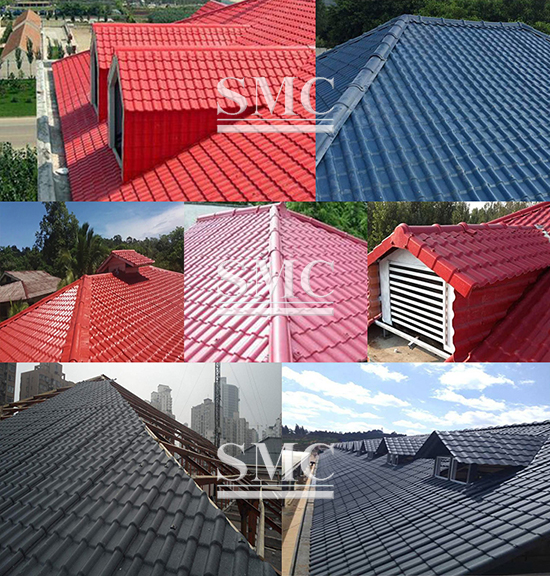 1. Excellent Corrosion-resistant Performance

2. Fire Resistance

3. Anti Fading

4. Excellent Heat Insulation

5. Excellent Waterproof

6. Good Pressure Prevention And Low Temperature Resistance