Applications:
Stainless Steel Invisible Protection Fence is a kind of new building security products which is installed in such as windows, balconies, etc., provide protection for life and property, security, anti-falling objects and stealing . It is safe, beautiful, practical and has many other advantages like Anti-corrosive, anti-heat, good strength & mechanical properties when low temperature.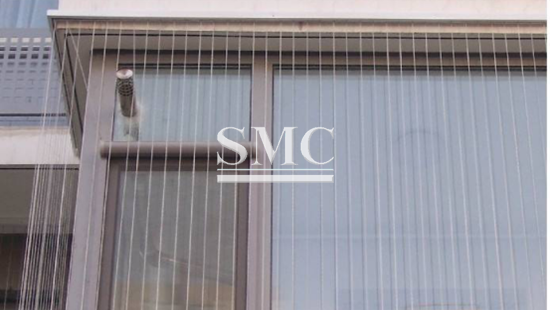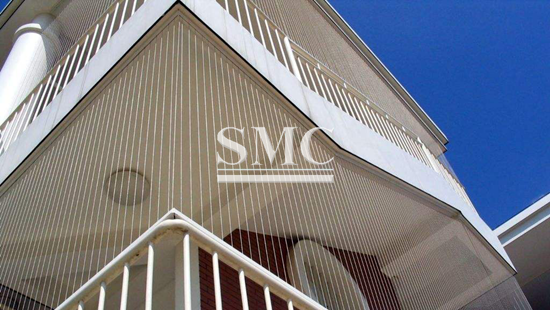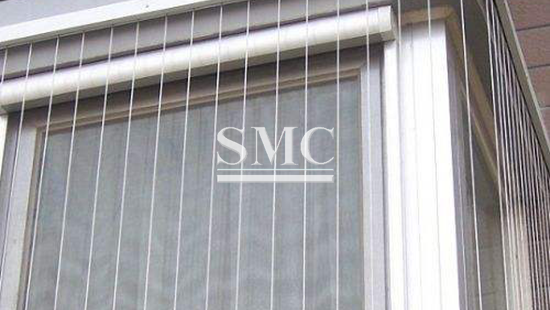 Features:
1. Safety: Strong tensile force as much as 120KG, 5cm spacing effective protection of personal and property safety;
2. Beautiful: Does not hinder the vision, the window looks beautiful, but does not affect the original architectural style;
3. Anti-Fire: High strain capacity design, in case of fire and other emergencies, can be removed within 3-5 seconds;
4. Anti-theft: 120 dB warning siren warning, while the alarm running, the system will dial emergency phone calls and monitor the scene, remote control alarm system;
5. Protection: Prevent children or the elderly accident occur at high altitude, prevent objects falling at high altitude
FAQ:
Q: What is wire diameter?
A: Wire diameter is always checked with a micrometer caliper. Diameters of wires in both directions should be checked.
Q: What are the types of stainless steel wire?
A:
1. Electrolysis Polishing Wire
2. Spring Wire
3. Annealed Wire
4. Stainless steel wire for wire rope
5. Stainless steel wire for Weaving
6. Spoke wire
7. Stainless steel Welding Wire
8. Fine Stainless steel wire
Q: What's the delivery state?
A: S, LD, WCD
Q: Can I get samples?
A: We are pleased to provide samples for your testing and inspecting.
The sample is free, but you only need to pay for the courier charge.
Q: Can I add our label or sticker on the rolls, carton or pallet?
A: Yes, sure. But please note that it doesn't contain any material on copyright infringement.
Q: What are applications of stainless steel wire?
A:
1. Applied to kitchen utensils, all kinds of baskets, industrial appliances, high-end office supplies, etc.
2. Different types of spring.
3. Used in mine and coal mining machinery, screen pipe, sieve plate, centrifuge basket.
4. Suitable for the production of wire rope.
5. Widely used in the preparation of ordinary net, screen and heatproof transportation net.
6. For spoke of bicycles, autos and motorcycles.
7. Used as semi-manufactured wire of core wire for welding wire, welding wire for SAW, TIG, MIG for electrode production.
8. Used in various large-wire-number high-precision filter, anti-radiation anti-static composite materials, automotive air bag restraint system, shielding net of optical fiber and cable and etc.