1. Light weight, good rigidity, high strength 3.0mm thick aluminum plate weight 8kg per square plate, tensile strength 100-280n/mm2
2. Good durability and corrosion resistance. Pvdf fluorocarbon paint based on kynar-500 and hylur500 can be used for 25 years without fading.
3. Good craftsmanship. With the first processing and painting process, the aluminum plate can be processed into various complex geometries such as plane, arc and spherical.
4. Uniform coating and various colors. The advanced electrostatic spraying technology makes the paint and the aluminum plate adhere to each other evenly, with various colors and large selection space.
5, not easy to stain, easy to clean and maintain. The non-adhesive nature of the fluorine coating film makes it difficult to adhere to the surface and has a good cleansing property.
6, installation and construction is convenient and fast. The aluminum plate is formed at the factory, and the construction site does not need to be cut and fixed on the skeleton.

Shanghai Metal Corporation has been producing Aluminum Solid Panel for more than 10 years. With its light weight, color variations, flexible for shaping and durability, Aluminum solid panel is widely used in Exterior and interior decorations.
Shanghai metal Corporation is a professional manufacturer and supplier of Aluminum Solid Panel with high quality and reasonable price.
If you want to know more about Aluminum Solid Panel products or Aluminum Solid Panel price please feel free to contact us, we will
reply you within 24 hours.
Specifications of Aluminum Solid Panel:
1) Main Alloy: 1000, 3000, 5000, 6000 Series
2) Thickness: 2.0-3.5mm
3) Width: 2000mm max.
4) Basic Colour: Metallic, Solid, RAL or by customer requirements.

Durability Fluorocarbon Coating:
1) PVDF PVDF Fluoro-Olefine Vinyl Ether Copolymer
2) FEVE High Gloss FEVE Polyvinylidene Fluoride
A. Nano Oil-proof
B. Chameleon
C. Self-luminous
D. Pearly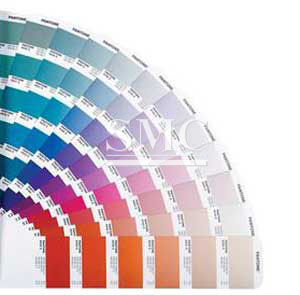 Polyester /PE Coating:
1) High Weather-durability /HDPE
2) Nano Oil-proof
3) Anti-scratch
4) Shining Pearl
5) Wrinkle
6) Wiping resistance
7) Anti-Static
8) Self-luminous
9) Chameleon
10) Antibacterial
11) Pearly
12) Normal